Cookie Policy
This Cookies Policy explains what Cookies are and how we use them. you should read this policy so you can understand what type of cookies we use, or the information we collect using Cookies and how that information is used. Cookies do not typically contain any information that personally identifies a user, but personal information that we store about you may be linked to the information stored in and obtained from Cookies. For further information on how we use, store and keep your personal data secure, see our Privacy Policy.
We do not store sensitive personal information, such as mailing addresses, account passwords, etc. in the Cookies we use. Because we respect your privacy, you may choose not to allow some types of cookies.
Manage your cookies below by turning them on or off:
Necessary Cookies (Always Active)
These cookies are necessary for the website to function and cannot be switched off on our system. They are usually only set for your privacy preferences, and layout of site. These cookies do not store any personally identifiable information.
Performance Cookies
These cookies allow us to count visits and traffic sources so we can improve the performance of our site. All information these cookies collect is aggregated and anonymous. If you do not allow these cookies, we will not know when you have visited our site to monitor its performance.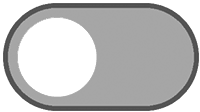 Decline