Dutchman add-on air seal housing custom-built to fit any stuffing box.
Allows you to add the advantage of changing packing without dry docking to any stuffing box. The Dutchman can be custom-built to fit any size split-design or solid unit. The Air Seal allows you to change packing and maintain your stuffing box at sea, greatly reducing maintenance time and cost. The Air Seal makes it easy to seal out seawater with a minimum of 15 psi. (NOT TO EXCEED 40 psi.) Housings can be ordered with female recess or male pilot on either side to fit forward stern tube, vessel's bulkhead, or mating with stuffing box.
Dutchman Air Seal Custom-built for solid and split-design units.
Available in highest quality bonze as standard, or aluminum to fit your application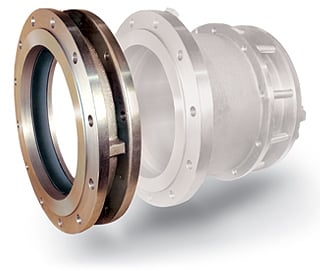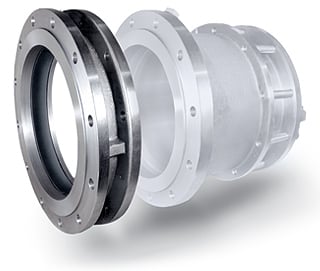 | | |
| --- | --- |
| | |
| Air Seal ring in original concave configuration | Air Seal ring inflates, forming water-tight seal during re-packing |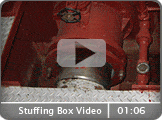 Complete Duramax system for optimum journal life and performance.

Johnson Duramax Heavy-Duty Stuffing Box
Johnson Cutless Bearings
Ultra-X High-Compression Packing
Use Duramax Ultra-X high performance packing with Johnson Stuffing Box.

Engineered specifically for marine propulsion
Lasts 5X longer than other packing
300% lower friction than flax
Superior thermal conductivity
Virtually eliminates shaft scoring
Transfers friction heat away from shaft